When you exchange currency with banks
3% of your hard-earned money goes on bank fees
This means that for every $10,000 you exchange, you are giving the bank $300 which should actually be in your pocket.
Why be so generous to the banks? It's time you start saving and exchange currency in a smarter, better way.





KnightsbridgeFX has an A+ rating with the Better Business Bureau.
When you convert your funds with KnightsbridgeFX, your savings add up.
You could be one step closer to that dreamy exotic trip once the pandemic is gone, to giving your home office a cozier touch or even making a deposit for your long-desired new car.
Think about it. Would you rather give this money to the bank or keep it to yourself?
The Answer is easy. Try our comparison tool and see
the amount you are saving for yourself:
Exchanging with KnightsbridgeFX vs your bank could save you CAD$ 265. That is CAD$ 265 more to invest in your kid's education, support a family trip, add up to your
grandkid's savings account, or maybe just spend on something that makes you happy.
Trusted by 77,000+ customers
We've transferred over $9.5 Billion for our customers and save people and business millions of dollars in hidden fees.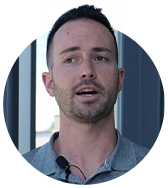 "KnightsbridgeFX has been a game changer for us. As a Canadian company that bills in USD but operates in CAD otherwise, we needed a really easy way to convert currencies at a great rate. KnightsbridgeFX has been perfect - super easy to set up a trade and phenomenal rates. We're saving thousands a year!"
Andrew Cross, CEO at GooseChase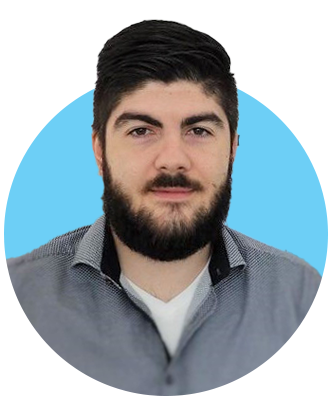 "KnightsbridgeFX saved us over $37,000 a year on exchange fees alone! When it comes time to converting money, this is the only place we use and trust for our needs. You can count on amazing service, quick turnaround and the trading desk is full of people who are friendly, professional and most importantly get you the best rate possible. We highly recommend KnightsbridgeFX to anyone for their exchange needs."
George Papzov, CEO at Tradepro Academy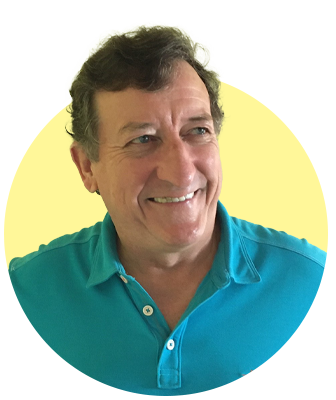 "As a snowbird wintering down South, I obviously pay close attention to exchange rates. Since I started using KnightsbridgeFX, I have saved literally hundreds of dollars on each transaction compared to what I had been getting from my bank. The entire process is very, very easy, and on top of that, their customer service is exceptional."
Mike K, KnightsbridgeFX Customer
How come we are so determined to save you money?
Because we know how much hard work goes into that money and it's only fair you make the most out of it.
You see, back in 2009, when KnightsbridgeFX was founded, our president Rahim Madhavji had just quit his $200.000 job as an investment banker. There was one idea that kept him awake at night: finding a better way to exchange currency than most banks were offering.
Given his background, Rahim knew all about the fees banks were charging and saw how commissions kept adding up, creating real expenses for you, the customers.
The money you save when exchanging currency with KnightsbridgeFX could mean better education for your kids, refreshing the design of your home, or maybe increased profit of your company.
Whatever the reason for your currency exchange, we are here to help you save money.
KnightsbridgeFX saved us over $37,000 a year on exchange fees alone! When it comes time to converting money, this is the only place we use and trust for our needs.
George Papazov - CEO of TRADEPRO Academy
Homeowners and property buyers
Import and export businesses
Recurrent money transfers and exchange
Paying foreign tuition
We've worked with business owners, importers, exporters, property buyers, students, and many other individuals.
Thus we know how important the security of your funds is so we made it our mission to not only bring you the best exchange rates in Canada but also offer a safe way of trading your funds.
We have set aside $1,000,000 for consumer protection, so your funds are 100% safe.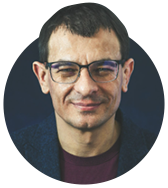 "I bought a 35-year-old townhouse in Burlington, Ont. When closing the deal, I used a specialized dealer (Knightsbridge Foreign Exchange in downtown Toronto) and saved a huge amount, about $3,000 over what the bank quoted for U.S. dollars. Everything went smooth as a dream."
David Newman, home owner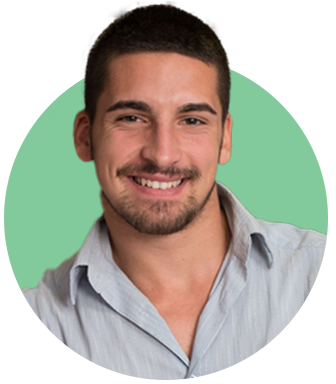 "It was easy to use, very friendly stuff… I exchanged Candian for US dollars and everything worked out quickly just in time for my trip to the States. Would highly recommend it to anyone wanting to exchange funds."
David F, traveler and KnightsbridgeFX customer
It's time you stop overpaying with your bank on foreign exchange
We are built to beat bank exchange rates and save you money. Our team is dedicated to delivering the best exchange rates to our customers. Guaranteed.
Watch the video to learn how we work
Stop overpaying with
your bank on foreign exchange
We are built to beat bank exchange rates and save you money
Get started
Knightsbridge Foreign Exchange is registered and regulated by FINTRAC (a government of Canada agency). Like most financial institutions, we are required to validate the identity of all clients. We have strict measures in place to protect your privacy.
KnightsbridgeFX is registered and regulated by FINTRAC (Government of Canada Agency). Our registration number is M09819788
Frequently Asked Questions
1 Tell me about Knightsbridge Foreign Exchange's Best Rate Guarantee.

2 What is the minimum amount I can exchange?

3 Tell me more about the security of funds.

4 Why don't you show your rates online?

5 Can I pay with physical cash, cheque, or bank draft?

6 How can you get an exchange rate better than what banks offer?

7 Why banks allow you to use them when you are a competitor?

8 How do I register as a Corporation?