The ultimate beginner's guide to the Canadian dollar
Discover the tell-tale signs of a
booming or falling loonie
If you're someone who's regularly exchanging CAD to USD, being tuned-in to the Canadian dollar movements can save you thousands - if you know what to look for. Find out the driving forces that influence the loonie's power and stay one step ahead of the market.
Compare your bank fees with ours
$ USD
$ CAD
CANADIAN DOLLAR FORECAST 2022
2022-USD/CAD Q3 2022-USD/CAD Q4

Scotia Bank forecast* 1.20 1.20

BMO Bank forecast* 1.25 1.24

CIBC Bank forecast* 1.28 1.27

TD Bank forecast* 1.25 1.24

National Bank forecast* 1.26 1.22
*Based on the previous month. The forecast is for mid-market rates and subject to change at any time. For regular updates on the Canadian dollar forecast, please visit our dedicated blog section.
Compare your bank fees with ours
Understanding the Canadian dollar
You don't need to be a financial expert to understand the basics of the Canadian dollar. In fact, there are only a few key elements to know about it.
1

It's reliable

The Canadian dollar is one of the most commonly held reserve currencies - and the holdings are going up. As a result, it will act as a safe haven in times of global financial concerns.

2

It's one of the global currency powerhouses

Although lacking the glamour, appeal, and buying power of its US counterpart, the Canadian dollar remains a powerhouse in the global currency market. Otherwise known as the 'loonie', it is one of the world's eight major currencies that account for 80% of the foreign currency and exchange market volume.

3

Bank of Canada does not intervene in the foreign exchange market

As is the case with all major currencies, the Canadian dollar is supported by a central bank - the Bank of Canada. What you need to know is that Canada's central bank will, most likely, not intervene in the foreign exchange market to protect the value of its national currency.

4

It's tied to the US economy

The United States remains Canada's largest trading partner. As a result, the policies pushed there will significantly impact the Canadian dollar exchange rates.
Whether you're an individual looking to send money abroad, or a company taht's making regular international payments, it's time to stop letting your money go to waste on high bank fees.
KnightsbridgeFX is a FINTRAC regulated currency exchange institution that guarantees the best exchange rates in Canada regardless of market fluctuations. Find out how we make this happen and see how much you stand to save on your next exchange.
Factors that influence the Canadian dollar
Like all currencies, the loonie is subject to an army of economic, social, political, and even environmental forces. All of them work hand-in-hand in determining the weight it holds in the global market. However, the process of making an accurate Canadian dollar forecast is a lot more complicatedthan just interpreting them. But anyone who knows what to look out for will gain significant leverage by telling if the time to buy is now or if waiting a bit longer may yield a higher return.
Oil and other comodity prices
It's called petro-currency for a reason
Canada's massive oil reserves directly link its currency with the price of an oil barrel. When oil is in short supply, and prices go up, the Canadian economy and the CAD will grow strong as well. When the opposite happens, and oil is available in large supply, the economy takes a tumble, the jobs sector is affected, and the loonie will fall as well. It is for this reason why the Canadian dollar is often called a Petro currency. (For a more in-depth look at how oil prices and the loonie move together, you can check out our article on the impact of low oil prices on the Canadian dollar).
Besides oil, Canada also exports a sizable amount of other commodities (e.g., gold, wheat, silver, aluminium). Naturally, the prices on these other commodities will influence the strength of the CAD as well.
Inflation rates
A double-edged sword
There are two sides to the story of why commodity prices. The second side of the story has to do with inflation rates.
At first glance, an increase in commodity prices may seem like a God sent gift to Canada's economy. However, it is also an early warning sign of future inflation. If the Bank of Canada does not intervene to limit it, the Canadian dollar may be in trouble. That's because a higher inflation rate than foreign rates would reduce the loonie's buying power compared to other currencies.
Interest rates
Two can play this game
Interest rates determine how much you stand to earn on deposits and how much you'll pay back if you want to borrow money. These financial instruments can either speed up or slow down the economy. In terms of Canadian dollar predictions, interest rates are essential for attracting short-term foreign capital.
Here's what we mean by that. A relatively high-interest rate in Canada compared to those from the US and other countries will catch foreign investors' attention. As a result, they'll start buying Canadian dollar-denominated securities. This would put pressure on other currencies, and the Canadian dollar would grow stronger.
When Canadian interests are lower than those in the US and other countries, the opposite will happen, and the Canadian dollar will most likely weaken.
However, two can play the game of increasing interest rates. So, if the US Federal Reserve decides to raise theirs, the US dollar will get stronger, influencing the USD to CAD forecast.
Productivity
Extra-hours pay off
In today's global market, productivity plays a significant role through its effect on prices and international competitiveness. If productivity were to grow faster in Canada than it would in the US, prices on Canadian goods would be more appealing to buyers. In time, this would result in an increase in Canadian output and exports, which would lead to a greater demand for CAD.
Foreign investments & debt payments
It's an internal affair
Whenever you hear about a coming influx of foreign investments, always remember that this will drive up both the demand for the Canadian dollar and the exchange rate. However, this is a two-way street as well. So, when Canadians make direct investments abroad, the exchange rate could go down.
Balance of trade
Know when the scale tips in your favor
Canada's trade balance is another factor that plays a crucial role in determining the Canadian dollar outlook. If the value of exports exceeds that of the imports, the trade balance will be positive. When this happens, the Canadian dollar value will usually go up since the currency demand will exceed the supply.
A negative trade balance (when a country imports more goods than its exported ones) will put downward pressure on the exchange rate since the currency supply will exceed the demand.
Although it hasn't been the case in Canada (so far), a country may intentionally devaluate its currency to reduce its trade deficit. The theory behind this process is that the devaluation of a coin will increase exports by making them cheaper and decrease imports by making them more expensive.
Thinking about making an investment
in real estate in the US?
House buyers stand to save thousands when converting Canadian dollars to US dollars with KnightsbrigeFX instead of the bank.
See how much you can save now
3 major real-world factors you can easily track
Keeping a sharp eye for every aspect that can impact the Canadian dollar is no easy feat. Although the information is made regularly available for free, the manner in which it's displayed can be overwhelming. It's why we also want to give you three easier to track indicators that can offer you a hint towards the direction in which the loonie could move.
Global crude oil inventories
We've already established that the Canadian dollar will often mirror the movement of oil prices. So, if you could anticipate a shift there, you could determine if the time is right for you to exchange CAD to USD or if you should wait a bit more. An excellent way to do that is to track the number of oil barrels held in inventory by the oil industry. A report on this is published every week, and you can easily find it with a simple Google search. The idea is simple. If you notice that the inventories are dropping week after week, that could give you a good indication that oil prices are about to explode. In turn, this could increase the value of the Canadian dollar. If supplies keep going up, the opposite will hold true.
Political stability and global changes
Politics play another crucial role in determining a country's global currency rates. Fortunately, Canada is, perhaps, the most politically stable country in the world. This offers investors much needed peace of mind of knowing their money can be safely invested inside Canada. If the situation were to change suddenly, you should expect to see turmoil in the exchange markets as a result.
Emerging economies are also something to look out for. To give you an example, China's recent rise fueled demand for raw materials, commodities, and oil - which, in turn, helped the Canadian dollar significantly.
Natural Gas shortage in the US
Canada's energy sector is greatly influenced by what goes on in the US. To be more specific, if the US's natural gas inventory is more than expected, demand for oil will plummet, and prices will fall. A Natural Gas Storage report is being made available weekly by the Energy Information Administration (EIA). There you can track the number of cubic feet of natural gas held in storage and how it's evolved over time.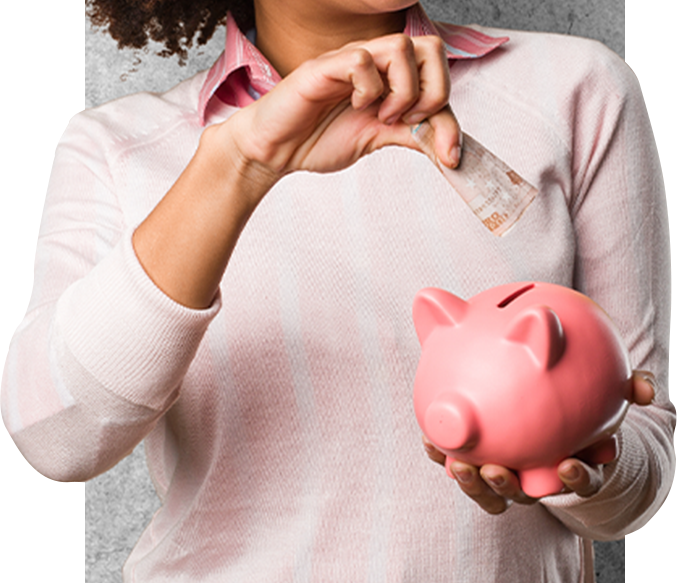 How to save money when exchanging Canadian to American dollar - the easy way
Keeping a close eye on the currency exchange rates' evolution is always a smart thing to do. But at the end of the day, we all want the same thing. And that is getting the best bang for our bucks. Unfortunately, when it comes to exchanging money, most people end up paying absurd hidden fees to their bank without knowing there's a much cheaper alternative at hand.
Our large transactional volume lets us negotiate fiercely in order to offer you the best exchange rates on the market. In fact, if you find a better rate than the one we offer, once we check that information, we'll come back and beat that one too.
KnightsbridgeFX is registered and regulated by FINTRAC (Government of Canada Agency). Our registration number is M09819788
How we beat your bank rates. Every time.
Large transaction power

Our large transactional volume allows us to obtain purchasing power from the banks – we buy in bulk and pass on the great exchange rates to you, along with free wire transfers.

Simple and
transparent infrastructure

Banks have a very complex infrastructure which requires that they charge hidden fees to cover their costs, another reason KnightsbridgeFX is able to offer competitive rates.

Rates personalized for you

The rates we offer to our clients changed based on the amount you want to exchange. We guarantee to offer the best exchange rates (that will beat your financial institution).
To get started, fill in the amount you want to exchange, and find out how much you could save with our rates:
Exchanging with KnightsbridgeFX vs your bank could save you CAD$ 1,050
Get an exact quote
Our clients have already saved millions
"KnightsbridgeFX has been a game changer for us. As a Canadian company that bills in USD but operates in CAD otherwise, we needed a really easy way to convert currencies at a great rate. KnightsbridgeFX has been perfect - super easy to set up a trade and phenomenal rates. We're saving thousands a year!"

Andrew Cross, CEO at GooseChase

"KnightsbridgeFX saved us over $37,000 a year on exchange fees alone! When it comes time to converting money, this is the only place we use and trust for our needs. You can count on amazing service, quick turnaround and the trading desk is full of people who are friendly, professional and most importantly get you the best rate possible. We highly recommend KnightsbridgeFX to anyone for their exchange needs."

George Papazov, CEO at Tradepro Academy

"As a snowbird wintering down South, I obviously pay close attention to exchange rates. Since I started using KnightsbridgeFX, I have saved literally hundreds of dollars on each transaction compared to what I had been getting from my bank. The entire process is very, very easy, and on top of that, their customer service is exceptional."

Mike K, KnightsbridgeFX Customer

"I bought a 35-year-old townhouse in Burlington, Ont. When closing the deal, I used a specialized dealer (Knightsbridge Foreign Exchange in downtown Toronto) and saved a huge amount, about $3,000 over what the bank quoted for U.S. dollars. Everything went smooth as a dream."

David Newman, home owner

"It was easy to use, very friendly stuff… I exchanged Candian for US dollars and everything worked out quickly just in time for my trip to the States. Would highly recommend it to anyone wanting to exchange funds"

David. F, traveler and KnightsbridgeFX customer
Stop overpaying with
your bank on foreign exchange
We are built to beat bank exchange rates and save you money
Get started
Knightsbridge Foreign Exchange is registered and regulated by FINTRAC (a government of Canada agency). Like most financial institutions, we are required to validate the identity of all clients. We have strict measures in place to protect your privacy.
Frequently Asked Questions
1 Tell me about Knightsbridge Foreign Exchange's Best Rate Guarantee.

2 What is the minimum amount I can exchange?

3 Tell me more about the security of funds.

4 Why don't you show your rates online?

5 Can I pay with physical cash, cheque, or bank draft?

6 How can you get an exchange rate better than what banks offer?

7 Why banks allow you to use them when you are a competitor?

8 How do I register as a Corporation?